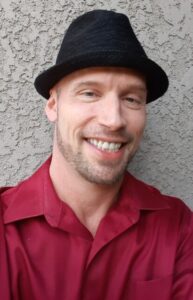 Hi, Mark here. Glad you stopped by so we can get acquainted. I'm a freelance content writer who writes about technology—specifically the technology that's reshaping today's business landscape and driving digital transformation. Yup, you guessed it—Artificial Intelligence, Automation, Cloud Computing, and Cybersecurity.
Are you in need of professionally written articles or blog posts to educate, establish thought leadership, and create new leads?
Are you ready for a white paper or e-book that connects with your target market in a voice they understand and helps turn more prospects into customers?
How about some case studies to share your success stories?
You have come to the right place.

Why choose me as your content writer?
Engaging Content– Let's face it. You can have world-class knowledge but presented in a style that doesn't engage, will end up unread. We will open eyes with buzz-worthy titles and capture your brand's brilliance with fresh, compelling insight in an engaging style that will keep your audience reading.
Professional Training– I've been schooled (professional development classes with content guru Steve Slaunwhite) in the art of crafting content that educates in an engaging style while positioning your brand as the gold standard. My strong interviewing skills will capture subject expert knowledge and translate in a voice that resonates with your target audience.
SEO Optimization– My content incorporates the latest SEO best practices. What good is powerful content if nobody sees it?
Personalized Service– With the big content agencies your project sits in the queue. I keep my client base small and you will feel the personalized level of service this allows me to provide.
Write Until You're Happy Guarantee– Many writers offer limited revisions. Not me. I want to earn the right to be your tech content specialist. I write until you're happy with our final draft within the original scope of the project.
Many Satisfied Clients– I have written top-notch white papers, e-books, case studies, and blog posts for the following companies: